OUR IMPACT
The Power of Proof
In edtech, evidence-based results are the gold standard. BookNook's recent collaboration with Rocketship Schools provides just such evidence, showcasing how online tutoring can impact student reading skills. This partnership has earned BookNook a Tier 1 classification in ESSA's Tiers of Evidence, indicating its strong efficacy backed by randomized controlled trials (RCT).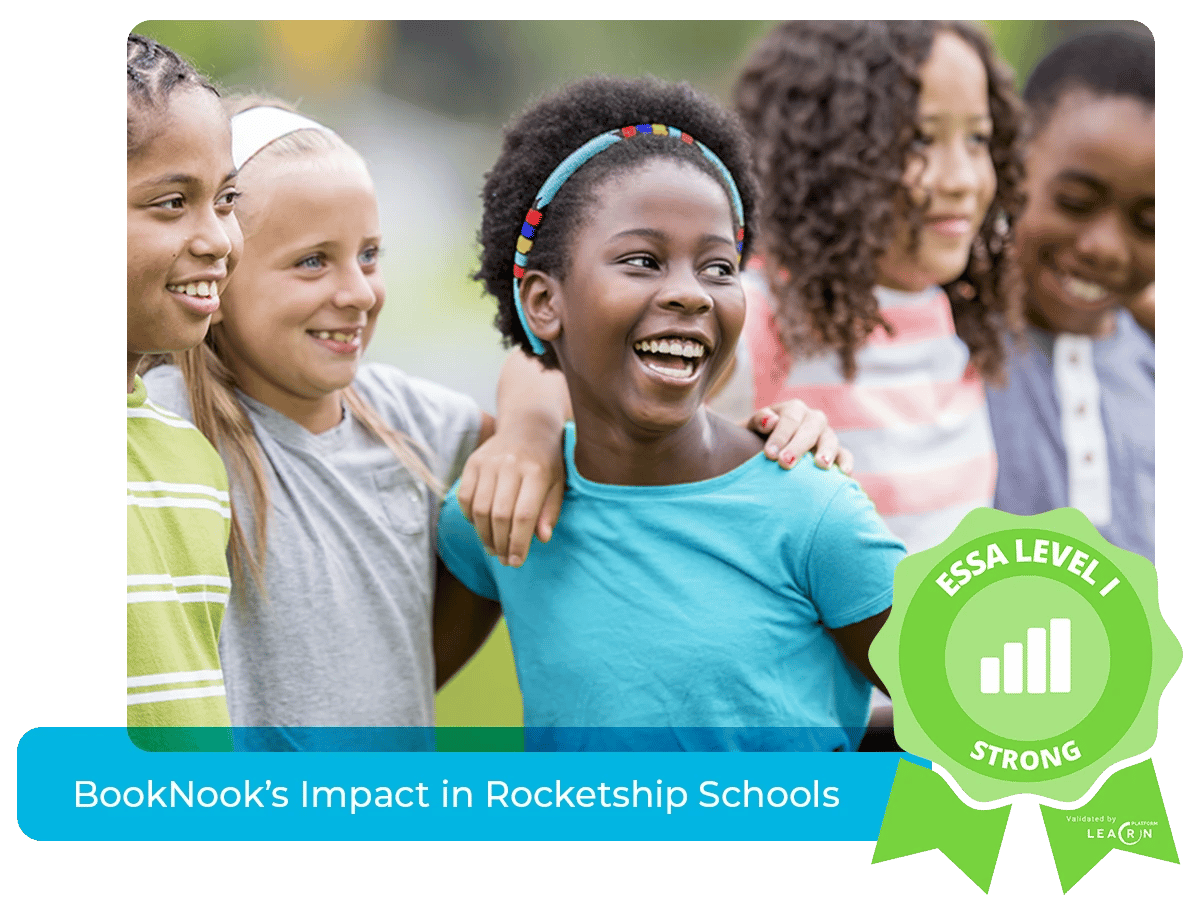 EQUITY AND UNFINISHED LEARNING
Our Collective Challenges
According to the National Assessment of Educational Progress (NAEP), only 33% of fourth-grade students in the United States are proficient in reading. This figure drops to 17% for low-income students. Moreover, the COVID-19 pandemic has exacerbated existing inequalities and widened the achievement gap.
55%
Nearly a third of US K–12 educators are considering leaving their jobs, with 55% considering leaving the profession earlier than planned.
30%
A survey by the National Education Association found that 30% of surveyed educators said they plan to leave the profession within the next three years, while another 33% said they were considering it.
300k+
At least 300,000 public schoolteachers and other staff left the field between February 2020 and May 2022, The Wall Street Journal reports.
HIGH-IMPACT TUTORING
Our Impact
BY THE NUMBERS
Reaching Students Nationwide
Since our inception, BookNook has significantly impacted thousands of students and educators nationwide. We have partnered with over 2,700 schools and educational organizations, positively impacting students' lives in diverse communities.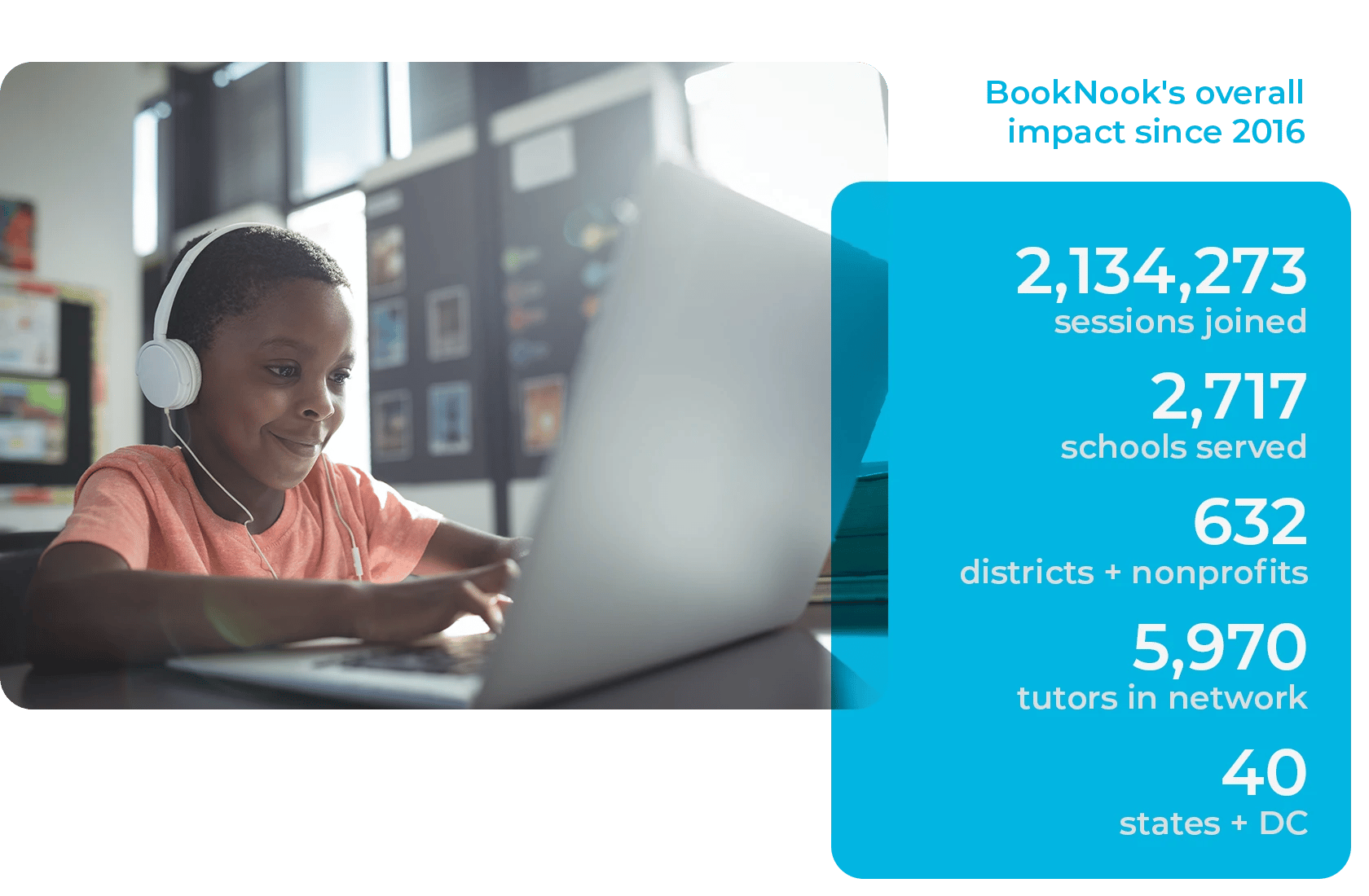 DATA AND METRICS
Equitable + Efficient + Effective
BookNook stands out with its research-based approach to 1:1 or small-group reading intervention, showing remarkable progress in just ten weeks. The more students interact with BookNook, the greater their reading improvements—underscoring its effectiveness. Most importantly, BookNook champions fairness, ensuring all students have equal chances to thrive and grow in their reading journey regardless of their background or needs.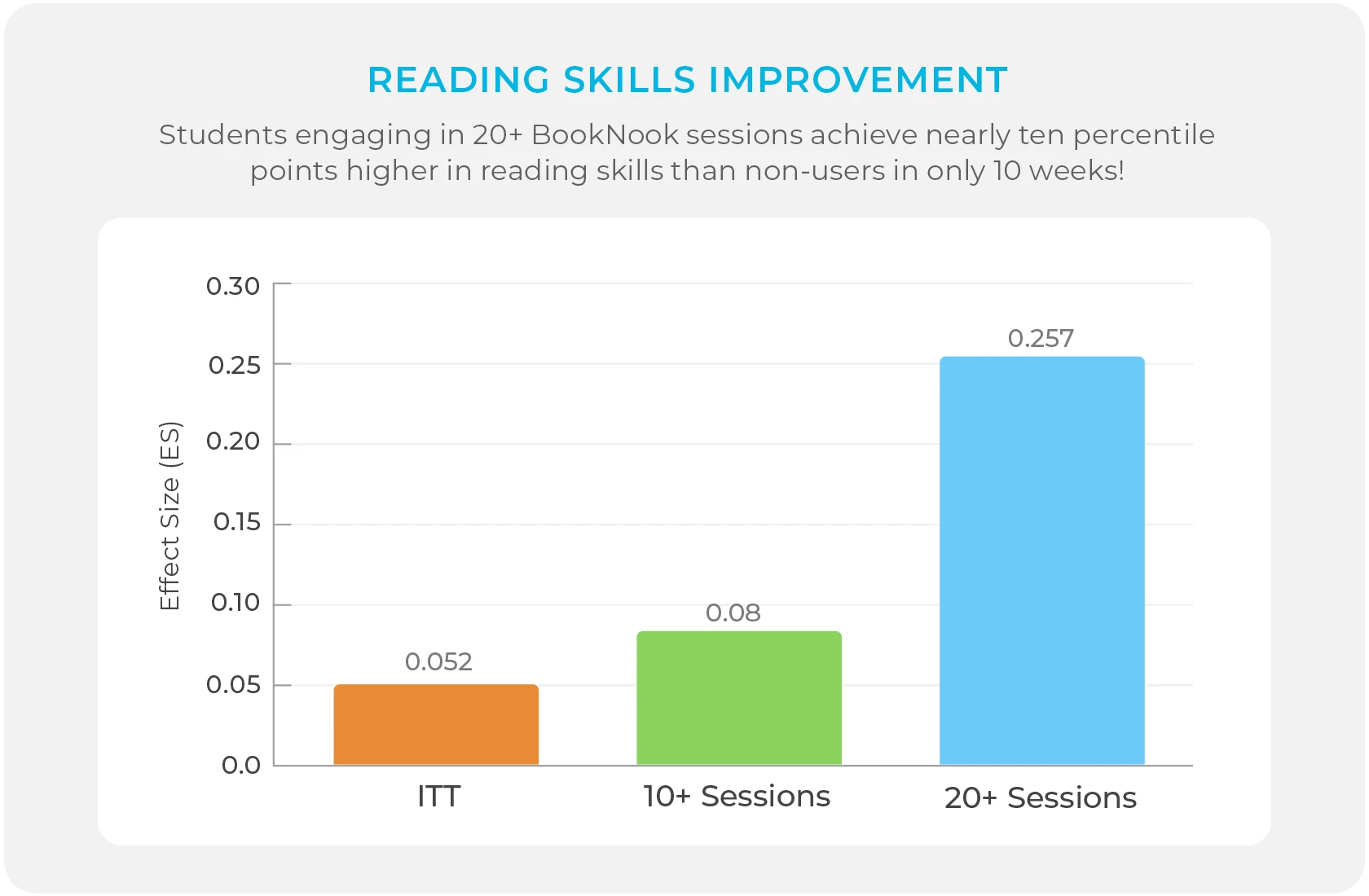 OUR TUTORS
The Quality of Our Tutors is Unmatched
Our tutors are the heart and soul of our organization. They are the ones who make learning an enriching and fulfilling experience for students. Each of our BookNook tutors is selected through a stringent process that ensures they are knowledgeable and possess the ability to impart knowledge effectively.